Melaleuca linarifolia 'Claret Tops' is a beautiful Australian native that is easy to develop and brightens your bonsai bench with the new claret tipped foliage. Pruning is a delight due to the aroma of the leaves. It's a great tree for bonsai…. as are so many natives.
March 2017, I picked the stock plant up from a regular nursery. I was attracted by the interaction of the twin trunks and could see the creation of a shohin bonsai. I dug in the soil around the trunk to confirm that the trunks were joined at the base.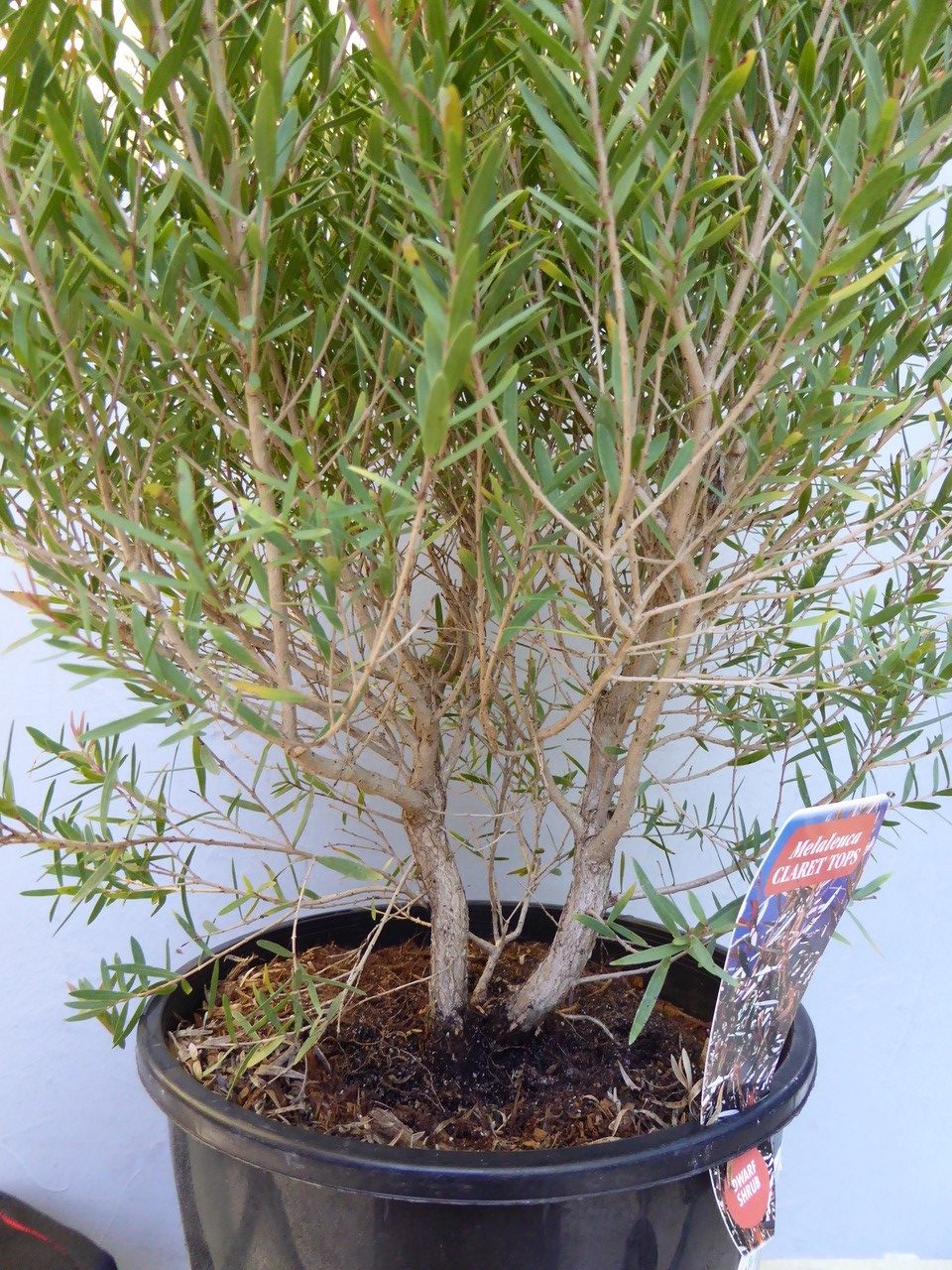 First styling and the left trunk was substantially reduced to eliminate visual competition between the two and to get a nice balance. The left trunk is slightly more dominant but the apical structure on the right branch more interesting and workable.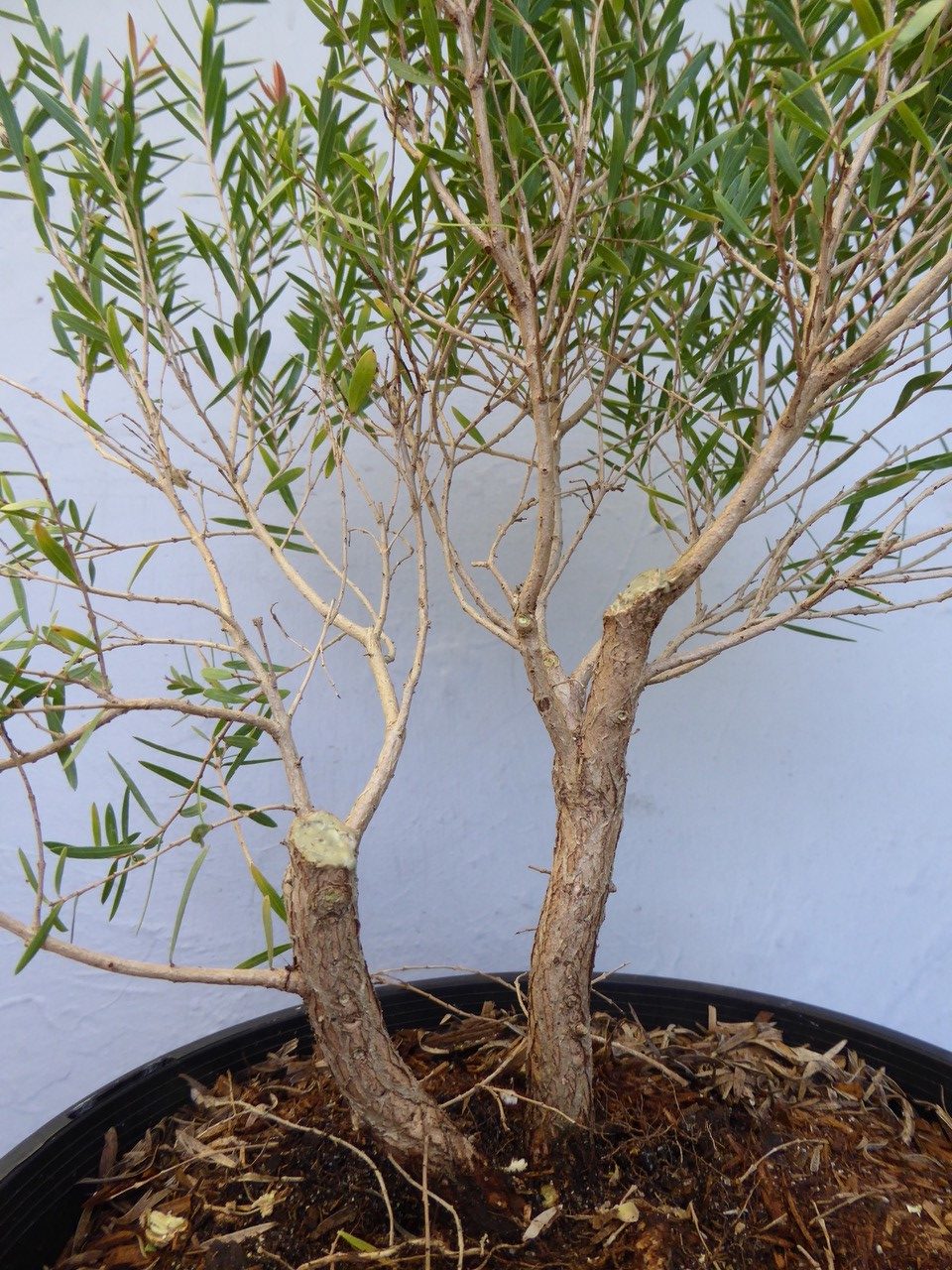 In two years it is shaping up nicely. The rock sits on the surface of the soil but it has wires glued to it that go down and out the drainage hole to secure the rock so it won't fall off and won't be 'lifted' – it's a lovely rock! The pot was chosen for the softness of its shape to compliment the tree and the slight blue colourations and sandy base mimic a billabong where the tree might grow. The stand is the side of an old fruit box, complete with rusty nails and adds an elegant rustic bush feel to the composition.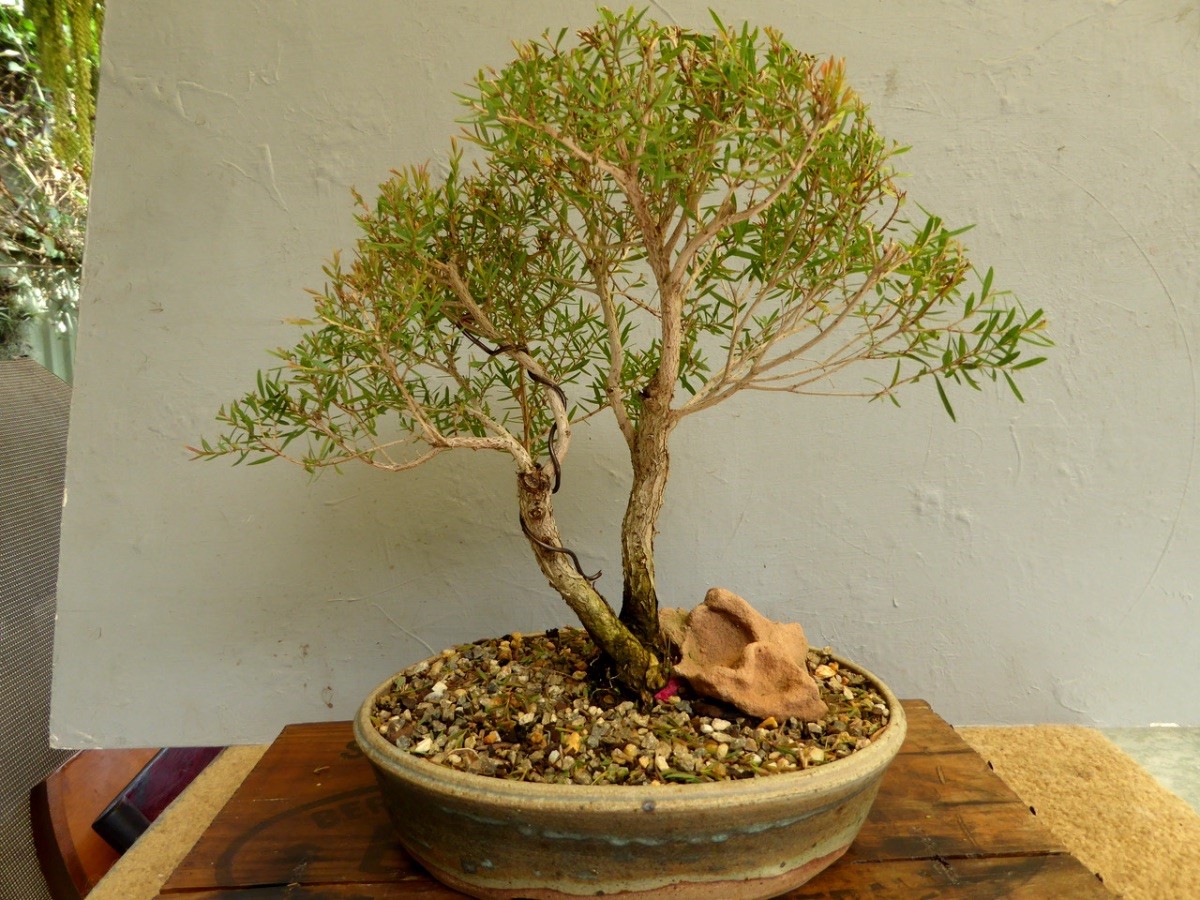 I enjoy the challenge of getting a pot that compliments the tree and in this case the pairing of the three elements is ideal. With some judicious styling in a short period of time I have a lovely Australian native bonsai that delights me every time I see it.