ACCENT PLANTS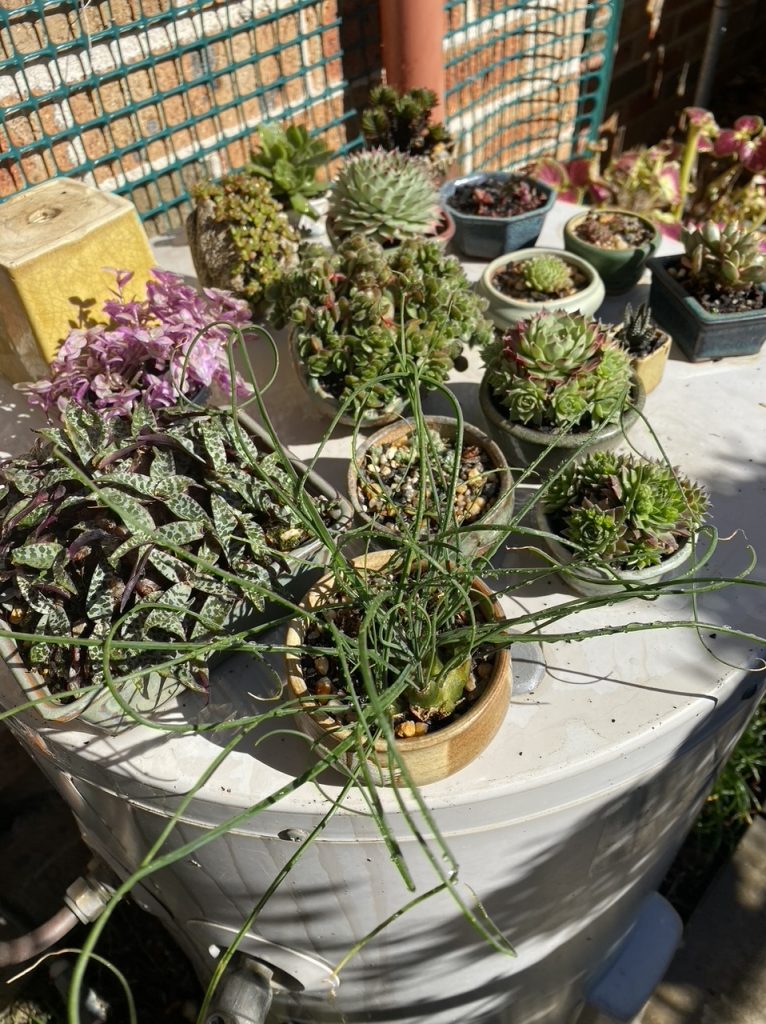 I prefer small trees, mini, shohin with a few medium… arthritis in my hands… scourge of ageing. I enjoy creating beautiful trees with these sizes but the downside is having small enough accent plants. I have started collecting succulents. They like the warm spot on my hot water heater, the ones that prefer less water sit there while the water lovers cohabitate with the bonsai. It is fun finding unusual succulents and matching them to accent pots.
Hiding behind the rosette succulent on the right is a finger size pot with a tiny succulent just starting to root. What fun. And another upside is that I can collect very small handmade pots and know that I can utilise them. Oh joy, more pottery!!
LEPTOSPERMUM rhombifolia
Strange plant, definitely only wants to grow down. One of the few stock plants I have had for months before I braved the styling. My original thoughts were an apex and semi cascade but the little beast wants to hang so styling was modified and modified again and I feel I'm on the right track. It needs a year or more to develop properly but I can see it being a fun tree on the bench.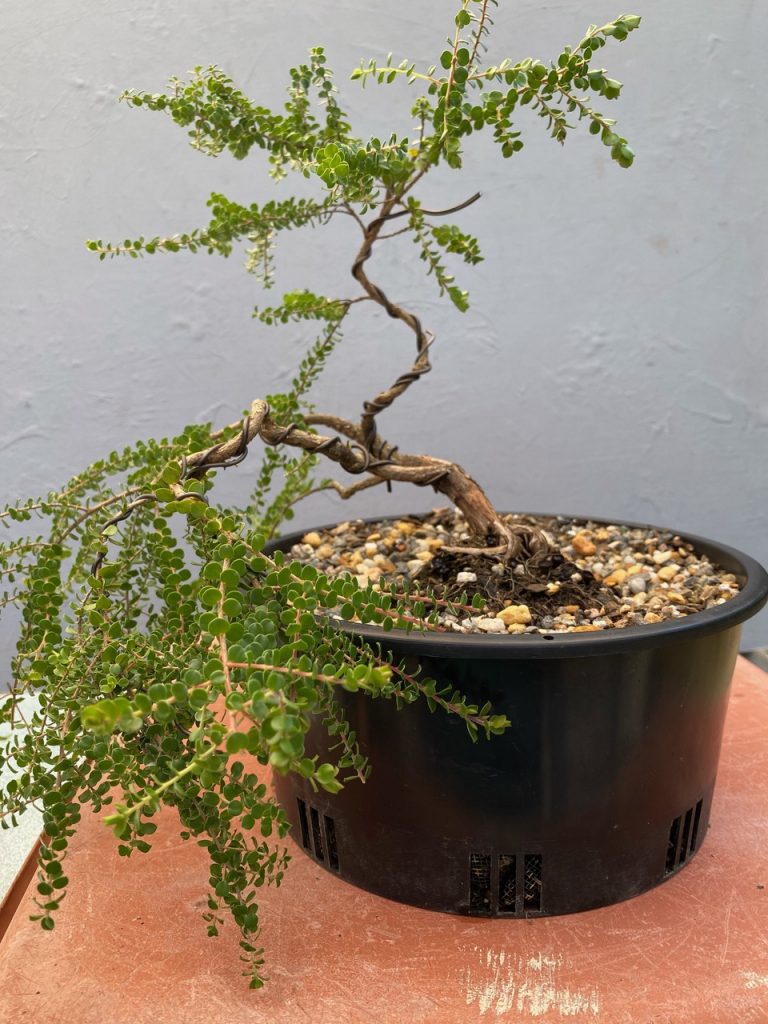 The apex idea was good but growth would only cascade down and hide the trunk which, while not great at the moment, has potential.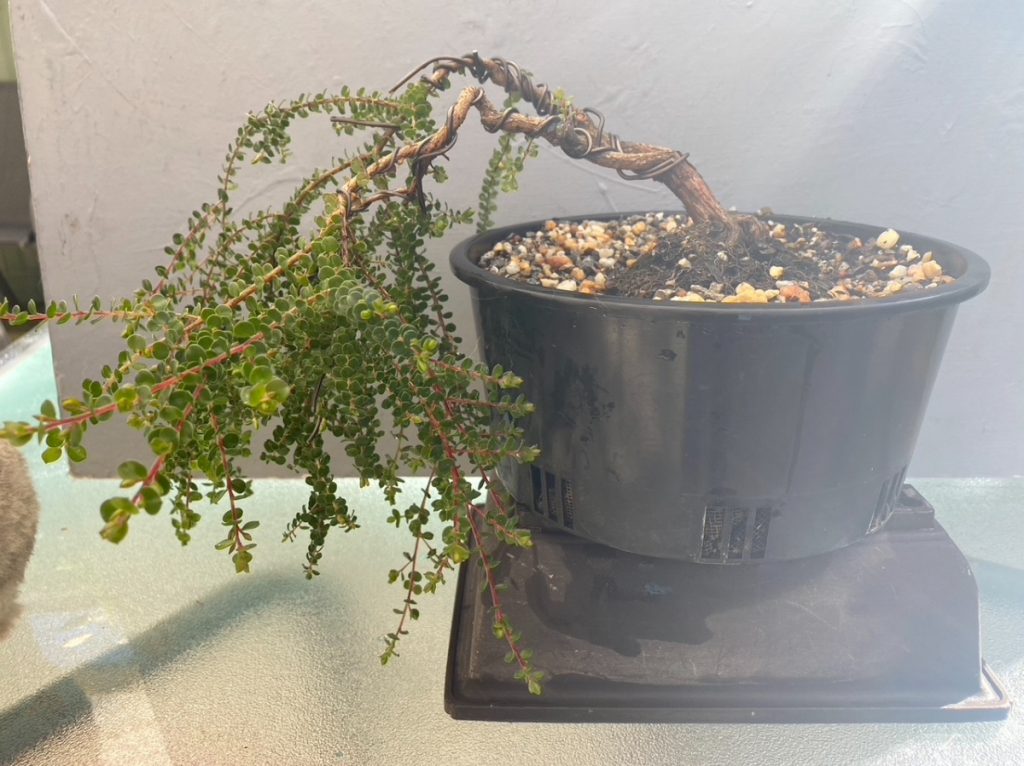 Now I've got it…. it is showing promise and direction and yes, a lot of development but this takes advantage of its growth habit. I don't know how long the branchlets will grow but I'll work on it.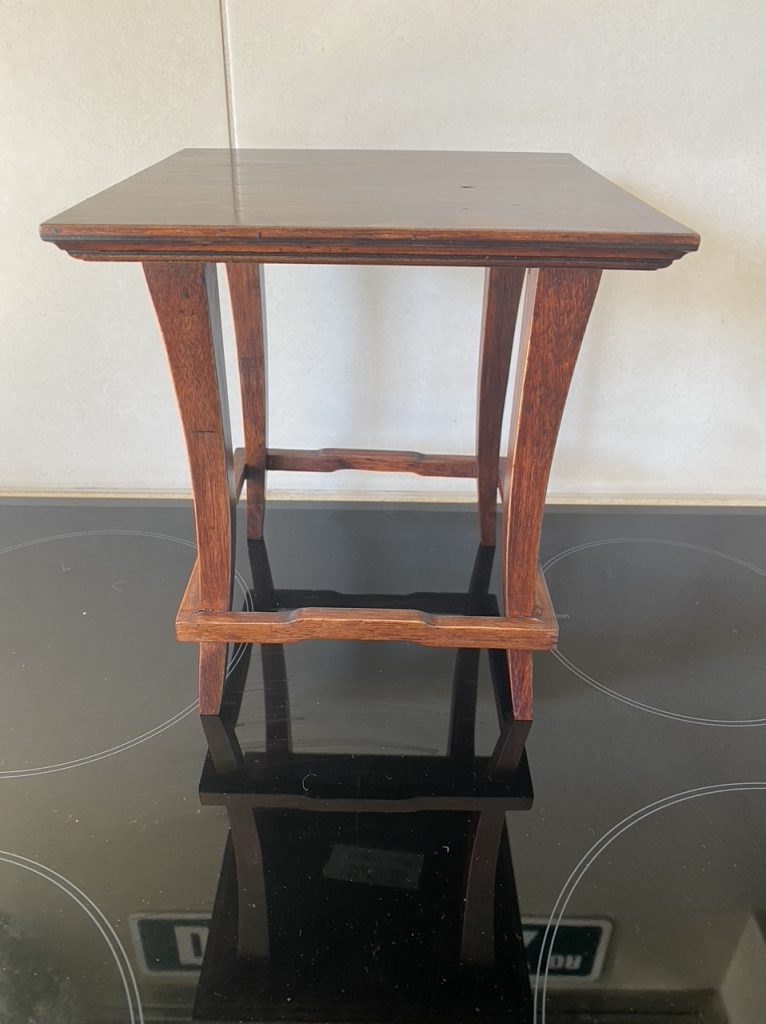 STAND
Got a lovely Japanese cascade bonsai stand done in the traditional very dark stain. It was lovely, it was dressy, it was oh so Japanese and I don't do Japanese and I don't do formal stands. I need it for a native and the two were not really compatible so I stripped it, stained it and I am delighted with the more relaxed look. It is still Japanese styling but more subtle and it will compliment my style of trees better. Where I tended to avoid it before now I can embrace it and know that it will compliment the trees I put on it