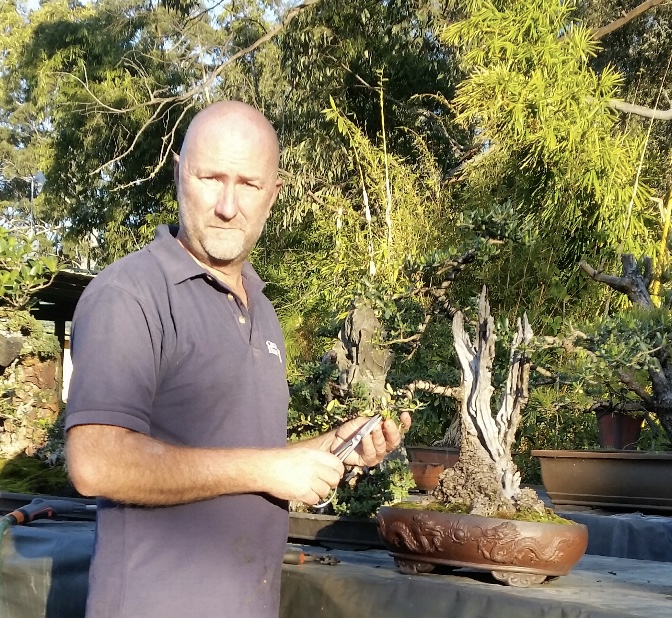 Well known bonsai nurseryman, Ashley Brown has been surrounded by plants all his life. He started his horticultural career in 1985 working for one of Australia's largest propagation nurseries, has owned his own nurseries from 1993 and as a result there are not many species with which he is not familiar.
In 2005, he moved to Jilliby and opened Bonsai world. Ashley demonstrates throughout NSW and the ACT. His monthly workshops at Bonsai World are always well attended by enthusiasts from Sydney to Newcastle.
Keen to continually develop his bonsai skills, Ashley has made many trips to Japan and Vietnam as well as China and the west coast of America to meet and learn from some of the world's leading bonsai and penjing masters.