This year's show was excellent with many visitors commenting on the number and variety of trees displayed. With more than a hundred and thirty bonsai and companion plants to accompany them that is no understatement!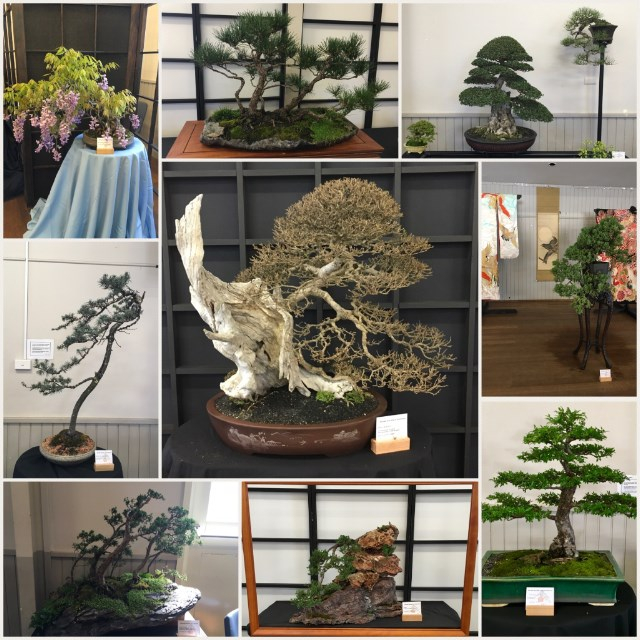 Trees ranged from the spectacular (above), some needing two strong men to carry them, to Shohin and even mame and everything in between. The many flowering bonsai were particularly lovely this year with azaleas, wisteria, crab apples and prunus all in full flower adding colour and drama to the hall.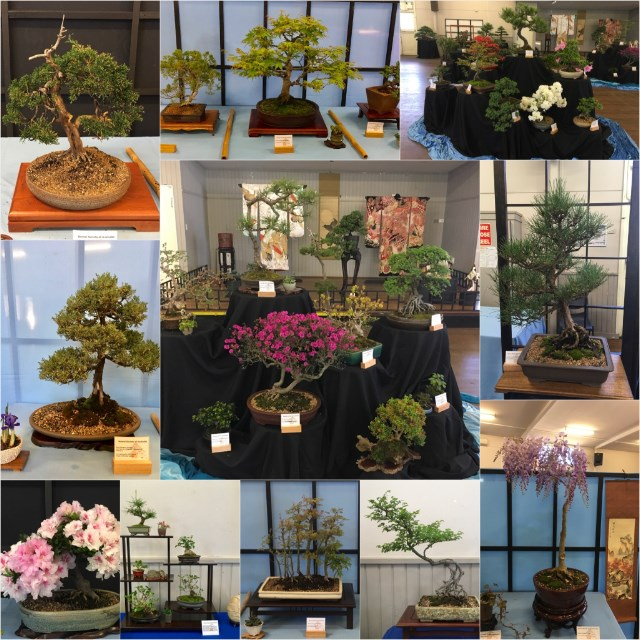 The committee would like to sincerely thank all those who contributed to making our show a success. Thank you to those who displayed trees as there would be no show without you. Thank you Reg Mombassa for the brilliant drawing for our flyer, to those that did pre-show publicity at shopping centres, to members (and some non-members) and their families who set up and pulled down the show, to those who worked during the show and of course to Ira for her magnificent Bonsai Café. I'm sure some people just come to have Ira's fabulous cakes! Thank you Maureen for all those tablecloths and Clive for washing them afterwards and to those who made the labels for the trees and Ian for the stands to house those labels. All your efforts are much appreciated.