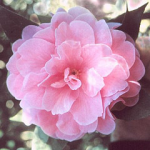 On SATURDAY 11th and SUNDAY 12th July, 2015, the NSW Camellia Research Society will be holding their 46th Annual CAMELLIA SHOW, in the hall at
Ravenswood School for Girls Henry St, Gordon.
We would like to extend a warm invitation to your members to attend.
The Show will be open to the public from 1.30 to 4.30pm on Saturday, and
10am to 4pm on Sunday. Admission is $7, afternoon tea and light
refreshments are available, and camellia plants will be for sale.
DR DOREEN CLARK AM, President of Ku-ring-gai Horticultural
Society, will open the show at 2.30pm on Saturday.
More than a thousand beautiful specimen blooms will be on display.
This year, there is also a Photography Competition, and there will be
displays of Sogetsu Ikebana, Bonsai and special camellias from The
Camellia Ark.
Your members are also welcome to exhibit, as per the enclosed Show
Schedule. For Photography Competition details email John Hadlow at
johnhadlow1@hotmail.com. Extra copies can be downloaded from our
website, or posted to you. Contact us on 9653 1036 or 0418 200 139.
Members of the NSW Camellia Research Society will be on hand to help
with information about camellias and their culture, and with brochures and
booklets on camellias. Bring your blooms for identification, or help with
problems. There is wheelchair access to the venue.
We look forward to meeting you at the show.
Happy Gardening,
Pam Watson
NSW Camellia Research Society